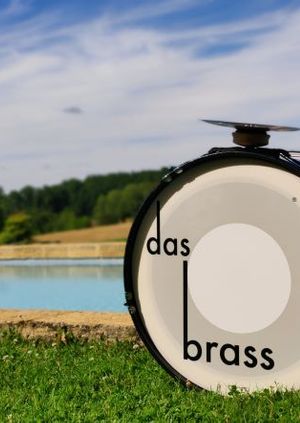 DAS BRASS // VIBE MACHINE // JAMIE MOON
17th Sep 2021 8pm - 3am
Add to Calendar
Event Details
Join us at the Fox on Friday 3rd September for a night of good vibes and great music.
————Line up————
Das Brass
Vibe Machine
Jamie Moon
————Das Brass————
A brass covers band who play a mélange of pop and funk favourites, balkanised afrobeats and twisted jazz standards. Our band consists of traditional New Orleans style horn section instruments such as: trombones, trumpets, saxophones, sousaphone and drums. Our sound teleports this traditional approach to the 21st century! We also have a few original pieces of music that push the boundaries of Brass music.
Over the past couple of years we have become favourites on the UK festival circuit and are in great demand for private parties. We encompass passionate. virtuosic musicians from all over the world, who are notorious for spreading smiles and dance moves across the party! High energy, charismatic and exuberant shows are our trademark.
We are fully adaptable to any size and configuration suited to the event/venue. From a quintet sized stage band to a 10-piece marching band. Capable of playing anywhere, at a moments notice; from large festival stages to roaming around street parties. We have become famous for drawing and captivating audiences in a huge variety of settings.
————Vibe Machine————
Our original live shows leave venues full of dancing, singing crowds. A celebration for the thinkers and the dancers, the carers and the darers. Come ready to Vibe, dance, love, laugh, lose yourself, find yourself, find the Others. With equal measures of wit and wonder, We come to Raise the Vibe.
————Jamie Moon————
DJ Jamie Moon has been supplying scintillating soundtracks for seminal shindigs, capital cabaret and an assortment of agreeable alternative events since 2009. Playing to a range of styles/genres, from vintage swing to dirty house, but happiest when the canvas is blank allowing for a rich, eclectic soup of a soundtrack to the best house party you've heard… Taking in rhythm & blues, jazz, exotica, funk, loungecore, northern soul, latin, breakbeat, electronica, house, glitch, synthpop, new wave, ska, electro swing & many more delectable morsels! "Sleazy Listening to Grindin' Rock n Roll, Glamour Trash to Electro Booty and beyond…" A decadent dandy who's flamboyance is matched only by his fervour, he has driven dancefloors to distraction at such events as Rumpus, White Mischief, Carousel, A Curious Invitation, London Burlesque Festival and Torture Garden, to name but a few.
———–Venue————
18+ No ID, No Entry
Getting there;
Closest train station: Ladywell (5 min walk) or Lewisham (15 min walk)
316 Lewisham High St, London SE13 6JZ
————Tickets———–
Advanced: £5
OTD: £7